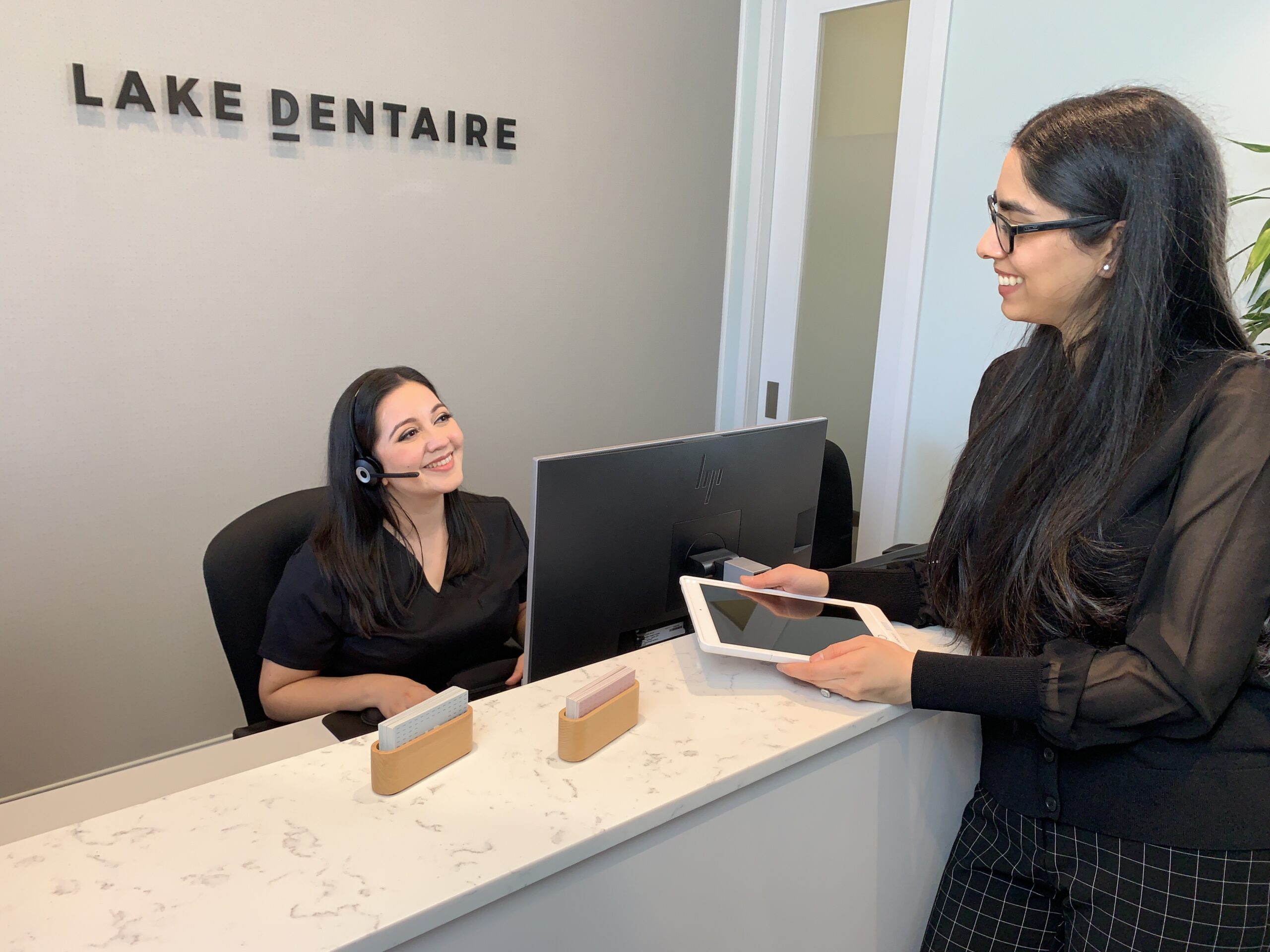 At Lake Dentaire, we want to make taking care of your dental needs as easy as possible for you. That's why we're insurance friendly, accept a wide range of payment methods, and offer flexible financing.
Complete Exam and Cleaning Promotion!
Our promotion includes:
Complete exam
Full mouth x-rays
Panoramic x-ray
Cleaning
Call for details. Promotions cannot be combined. Offer ends December 31, 2023.
Insurance Involvement
We accept most dental insurances. If you have any questions about how dental insurance works, let us know! Our staff would be happy to explain it to you!
After your appointment, once your payment has been made in total, we will electronically submit the claim to your insurance company for you. You will then receive the reimbursement by your insurance company in 2-3 days if you have direct deposit set-up or in about 2 weeks by mail. We take care of this for you so you don't have to worry about it!
We also offer the possibility of submitting an estimate for a treatment plan to see what portion of the treatment is covered by your insurance. Once the estimate is submitted, you will receive an answer by mail about 2-3 weeks later.
As of January 1, 2022, we are no longer accepting medicare (RAMQ) for children or adults.
We are part of the ASEQ Student Network and offer the preferred rates for students who are a part of this.
Monthly Payment Plans
We believe that it is our responsibility to provide affordable payment options for our patients. We will be happy to break up the cost of your treatment into 4 monthly payments on a valid credit card without a credit check or review. You can get the treatment you need when you need it, then pay for it according to your budget. Please text us if you'd like more information about these options.
We are also partners with iFinance Canada to offer financing for your treatments if needed. For our Financing Application Form please visit dentalcard.ca